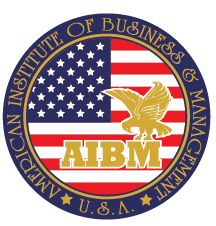 American Institute Of Business & Management
The ONLY KHDA attested certifications provider all over the GCC countries.
American Institute of Business & Management offers short courses for working professionals in Sales & Marketing, Accounting, Logistics, Purchasing & Procurement, Human Resource, Banking, Digital Marketing, Management, And Business Administration Courses.
Courses are approved by KHDA. 
Courses are offered across the UAE, Dubai, Sharjah, Ras Al Khaimah, Abu Dhabi, Fujairah, Ajman and Umm Al Quwain.
We deliver this through our dedicated team of expert leadership and management coaches, who meet with you to ensure that all learning is applied effectively in your workplace to improve your performance.
We also eliminate the time restrictions placed on many managers by ensuring our learning is backed up by a virtual learning platform. This platform can be accessed at a time convenient to you in 'bite sized pieces'.

Our training programs use practical processes to apply world-class best practices with a high proportion of hands-on learning. We can follow-up with individual coaching to customize and assist implementation.

Our Top Industry-Leading Faculties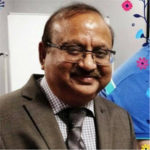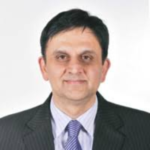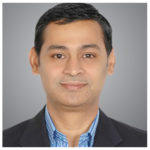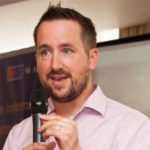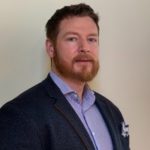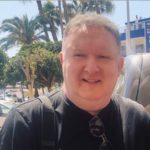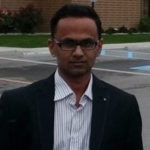 Certified Purchasing & Procurement Professional (CPPP)
Companies hire purchasing managers, buyers, and agents to find the best merchandise at the lowest possible purchase cost. Purchasers and buyers find the best goods or services, choose suppliers, negotiate prices, and grant contracts that ensure that the right amount of the product or service is received when it is needed. Purchasers typically buy goods and services for their company or organization to use, while buyers ordinarily buy items to resale them for profit.
Purchasing managers, buyers, and purchasing agents take several steps to reach these goals:
Research sales records and inventory levels of current stock.
Find foreign and domestic suppliers.
Stay current on any changes in the supply or demand for needed products and materials.
Finding suitable suppliers is crucial to the work of purchasing managers, buyers, and purchasing agents, who evaluate suppliers on multiple criteria (price, quality, service support, availability, reliability, selection, etc.). Purchasing managers, buyers, and agents study catalogues, industry and company publications, directories, and trade journals, often on the Internet. A supplier's reputation and history are important, and future purchase actions may be advertised to solicit bids.
In government agencies and manufacturing firms, purchasing specialists typically are dubbed contract specialists; buyers or industrial buyers; or purchasing directors, managers, or agents. These specialists acquire various elements necessary for production: materials, parts, machines, supplies, services, etc. They can obtain anything from raw materials, machinery, construction services, fabricated parts, office supplies, and airline tickets. Work and production can be slowed or even halted if the suitable materials, equipment, or supplies are out of stock when needed.
Effective purchasing specialists need to be deeply familiar with the technical aspects of the goods or services they purchase. Some purchasing managers, known as contract or supply managers, concentrate on negotiating and supervising supply contracts.
In large industrial companies, buyers and purchasing agents are often seen as having a different role from purchasing managers. Buyers and purchasing agents tend to concentrate on standard purchasing tasks; they frequently have a particular area of specialization, such as in a commodity like steel, lumber, cotton, grains, fabricated metals, or petroleum products. Purchasing agents follow market conditions, price trends, or futures markets to conduct the more complicated or crucial acquisitions. They also may oversee a team of purchasing agents who deal in other commodities and services. Specific job duties matter less than the particular industry and employer in choosing between purchasing manager, buyer, or purchasing agent.
The traditional roles of purchasing or supply management specialists in many industries have changed because of evolving business practices. Throughout product development, for instance, manufacturing companies increasingly rely on these specialists to forecast the cost, availability, and suitability of parts and materials. Moreover, conferring with the purchasing department during the early stages of product design can help prevent problems with the supply of materials.
Opportunities:
Through the year 2022, the overall employment of purchasing managers, buyers, and purchasing agents is predicted to grow slower than the average. Increases in the services sector should offset some of the manufacturing sector's waning need for purchasing workers. Purchases in the services sector have traditionally been made ad hoc, but firms are starting to realize the improved efficiency of centralized purchasing offices. As software continues to improve, demand for purchasing workers will be limited. Such software has significantly reduced the paperwork needed to order and procure supplies; increased credit card transactions, thereby letting employees purchase supplies without using the procurement or purchasing office; and allowed a growing number of purchases to be made electronically. Even with slower-than-average growth, some job openings will come from the need to fill positions left by workers who change occupations, retire, or leave the labour force for some other reason.
Expected changes in employment vary considerably by speciality. Through 2012, the employment of purchasing managers is forecasted to grow more slowly than the average. Electronic commerce via the Internet has made information easier to hold, increasing purchasing managers' productivity. The Internet has levelled the playing field in some ways, permitting both large and small firms to bid for contracts. Companies interact with fewer suppliers less often because of changes like contracts (specifically, exclusive supply contracts and long-term contracting).
Employment of wholesale and retail buyers, except farm products, is also forecasted to grow at slower-than-average rates. Mergers and acquisitions in the retail industry have brought about the consolidation of most buying departments. Furthermore, larger retail stores eliminate regional buying departments and relocate them to their headquarters.
Conversely, employment of purchasing agents through 2022 (except wholesale, retail, and farm products) is projected to grow about as fast as the average for all occupations. Employment of purchasing agents and buyers for farm products also is forecasted to grow about as fast as the average for all works because the ease of making purchases electronically is restricted by the need to evaluate the quality and freshness of farm products. Purchases of complex equipment, which are difficult both to automate and transact electronically, should not be significantly affected by the increasing use of electronic transactions.
Historical Earnings Information:
In 2002, purchasing managers reported median annual earnings of $59,890. The earnings of the lowest 10 per cent were under $32,330, while the revenues of the highest 10 per cent exceeded $108,140 a year. The range of annual revenues for the middle 50 per cent was from $43,670 to $81,950.
In 2002, purchasing agents and buyers, except in farm products, reported median annual earnings of $40,900. The range of annual earnings for the middle 50 per cent was from $31,390 to $55,440. The earnings of the lowest 10 per cent were under $23,850, while the revenues of the highest 10 per cent exceeded $76,740 a year.
In 2002, wholesale and retail buyers, except in farm products, reported median annual earnings of $40,780. The range of annual earnings for the middle 50 per cent was from $30,040 to $55,670. The earnings of the lowest 10 per cent were under $23,270, while the earnings of the highest 10 per cent exceeded $76,070 a year.
Successful purchasing managers, agents and buyers may make substantially more than the abovementioned figures.
To be certified as CPPP, students should take a 1.5-hour online examination. Each exam would consist of 50 multiple-choice questions.
Module 1: Introduction to Purchasing and Supply Management

Module 2: Materials Management

Module 3: Fundamentals of Purchasing and Supply Management

Module 4: Price/Cost Analysis and Negotiation Strategies

Module 5: Special Purchasing Application
Why Choose American Institute Of Business & Management?
American Institute of Business & Management is a leading examination and certification body founded by leading academicians, professionals, and businessmen in the United States of America.
AIBM offers a range of progressive, flexible, and affordable business and management qualifications. Our purchasing & procurement certifications Course cover the theoretical issues of business and management and offer many practical skills applicable to potential employers.
Coverage Of Study Materials
(Must Read)
AIBM certification covers all the fully accredited degree program modules and a professional charter like the ACCA, ACA, and PMP. Certification essentially equips you with the holistic knowledge set without paying for a full degree program or spending many years achieving it. This is why we have contracts with many companies in the region to trained their human resources with the 21st century revolutionary modules of the certification. AIBM is the LARGEST certification provider in the GCC, with over 150k members. Because of the sheer size of the AIBM family within the GCC, we are recognized and respected by the human resources function of the region.
Key Highlights Points
(Must Read)
150K members in the GCC with excellent networking opportunities with industry leaders counting as our Alumni.
The only KHDA approved American certification provider.
Course content includes complete degree knowledge and professional body curriculum knowledge.
Industry-leading think tanks, Oxford/Cambridge university-educated professors.
Professors are also industry practitioners with a minimum of 18 years of experience.
Lifetime access to Cambridge professors for knowledge updating and study materials.
Why AIBM Certification?
(Must Read)
43% of certified members earn a high-fiigh salary two years after certification. Set in motion the growth of your career today.
Certification Vs Degree:
The certification covers all the skills and expertise that are covered within a degree program without costing an arm and a leg. Employers of the 21st century know that very well; get skilled in the most practical KHDA-approved manner to meet the professional requirement of your workplace.
Key Statistics: 
Two million people are expected to complete a professional business certification in the middle east next year. With 150 thousand members, AIBM is at the forefront of it.
AFFILIATIONS & ACCREDITATIONS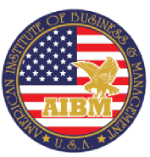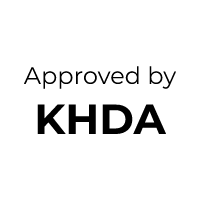 I had an amazing experience with them. Nice and polite staff always there for assistance, if needed. Material is good, as well, the professor who was making sure to keep our focus during classes, Overall one great experience, when it comes to money- worth it. I would recommend it to everyone.
A very professional training institute. I wasn't sure in the beginning, but due to their detailed explanations about the benefits of the course and follow-ups, they helped me get through the program, which developed my knowledge and skills. I feel proud to receive the certification, and this has helped me boost my job career. I would like to say a big thank you to the admissions officers and their manager Fahad they are very professional, supportive and helped me throughout the course. Thank you so much guys, I will refer my family and friends to you.
Highly trained teachers & weekend classes were the best to help with my daily life price was feasible overall worth it, nothing to regrets in taking this as it helps in your carrier, highly recommended to all who plans to get the certificate.
ATMS have an amazing variety of courses that are helpful for people who are willing to climb their career ladder. The coordinator, Ms Rengie, was very kind and helpful throughout the course duration, and she was always ready to help and answer any questions asked. Ms Nisha was a fantastic person who always made sure that I joined the training session on time and all the study materials were provided on time. Finally, I would like to thank my instructor Dr. Ashok who was very friendly during a training session. He always gives live examples for better understanding. Thank you all for this incredible support.
I am grateful for the success of my Certified Accounting Professional certification exam. My gratitude to AIBM and ATMS team for all you have done. Thank you very much for providing the CAP course. Indeed it was an incredible journey, and I am looking forward to my subsequent career growth with it.
Overall a very informative training session. Course content got well covered and also demonstrated the concepts very well. Special thanks to the Admissions Officer for cooperation and thanks to instructor Mr Amit for your excellent training.
It was a good decision I took to join here to do the CAP course-able to complete it in a short time. Thanks to Admission Officer to guide me in all the processes.
I have taken CAP certification and my experience with my admissions officer was wonderful. They help students out of the way and have very humble personalities. They have no time limit for students.
Great place, has good hospitality and offers courses in management and finance for career growth.
Very professional approach, training and administrative parts are very systematic and very informative. Suggest doing the professional training courses with this institution.
FREQUENTLY ASKED QUESTIONS (FAQS)