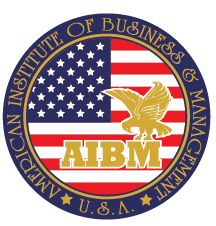 American Institute Of Business & Management
American Institute of Business & Management offers short courses for working professionals in Sales & Marketing, Accounting, Logistics, Purchasing & Procurement, Human Resource, Banking, Digital Marketing, Management, And Business Administration Courses.
Courses are approved by KHDA. 
Courses are offered across the Cape Town, Abuja, Lagos and Ghana.
We deliver this through our dedicated team of expert leadership and management coaches, who meet with you to ensure that all learning is applied effectively in your workplace to improve your performance.
We also eliminate the time restrictions placed on many managers by ensuring our learning is backed up by a virtual learning platform. This platform can be accessed at a time convenient to you in 'bite sized pieces'.

Our training programs use practical processes to apply world-class best practices with a high proportion of hands-on learning. We can follow-up with individual coaching to customize and assist implementation.

Our Top Industry-Leading Faculties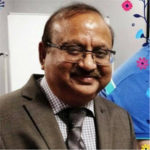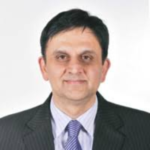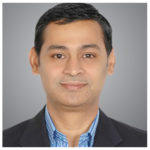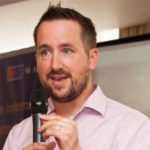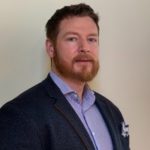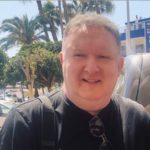 CERTIFIED Accounting Professional (CAP)
Accounting Certification Course will expand student's knowledge in areas such as:- 
Budget planning and control.
Audit and evaluation of controls.
Financial measurement.
Documentation and reporting. 
Our Accounting specialization course is also designed to help you build the strategic perspective you need to interact effectively with executive management and strengthen your ability to succeed in middle and senior management positions. The accounting professionals pursuing this certification hold supervisory or management positions in accounting, auditing, financial recording, and reporting functions.
Why do You Need Professional Certificate In Accounting?
New government regulations, greater scrutiny of corporate finances, and business growth have fuelled the need for accounting professionals with deep knowledge of accounting information's important role in corporate decision-making.
Financial Accounting
Management Accounting
Audit and Control
Financial statement analysis
Why Choose American Institute Of Business & Management?
American Institute of Business & Management is a leading examination and certification body founded by leading academicians, professionals, and businessmen in the United States of America.
AIBM offers a range of progressive, flexible, and affordable business and management qualifications. The accounting certifications cover the theoretical issues of business and management and offer many practical skills applicable to potential employers.
Coverage Of Study Materials
(Must Read)
AIBM certification covers all the fully accredited degree program modules and a professional charter like the ACCA, ACA, and PMP. Certification essentially equips you with the holistic knowledge set without paying for a full degree program or spending many years achieving it. This is why we have contracts with many companies in the region to trained their human resources with the 21st century revolutionary modules of the certification. AIBM is the LARGEST certification provider in the South and West Africa, with over 150k members. Because of the sheer size of the AIBM family within the South and West Africa, we are recognized and respected by the human resources function of the region.
Key Highlights Points
(Must Read)
150K members in the South and West Africa with excellent networking opportunities with industry leaders counting as our Alumni.
The only KHDA approved American certification provider.
Course content includes complete degree knowledge and professional body curriculum knowledge.
Industry-leading think tanks, Oxford/Cambridge university-educated professors.
Professors are also industry practitioners with a minimum of 18 years of experience.
Lifetime access to Cambridge professors for knowledge updating and study materials.
Key Highlights Points
(Must Read)
43% of certified members earn a high-fiigh salary two years after certification. Set in motion the growth of your career today.
Certification Vs degree:
The certification covers all the skills and expertise that are covered within a degree program without costing an arm and a leg. Employers of the 21st century know that very well; get skilled in the most practical KHDA-approved manner to meet the professional requirement of your workplace.
Key Statistics: 
Two million people are expected to complete a professional business certification in the middle east next year.
With 150 thousand members, AIBM is at the forefront of it.
AFFILIATIONS & ACCREDITATIONS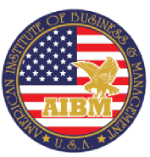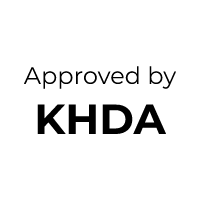 I had an amazing experience with them. Nice and polite staff always there for assistance, if needed. Material is good, as well, the professor who was making sure to keep our focus during classes, Overall one great experience, when it comes to money- worth it. I would recommend it to everyone.
A very professional training institute. I wasn't sure in the beginning, but due to their detailed explanations about the benefits of the course and follow-ups, they helped me get through the program, which developed my knowledge and skills. I feel proud to receive the certification, and this has helped me boost my job career. I would like to say a big thank you to the admissions officers and their manager Fahad they are very professional, supportive and helped me throughout the course. Thank you so much guys, I will refer my family and friends to you.
Highly trained teachers & weekend classes were the best to help with my daily life price was feasible overall worth it, nothing to regrets in taking this as it helps in your carrier, highly recommended to all who plans to get the certificate.
ATMS have an amazing variety of courses that are helpful for people who are willing to climb their career ladder. The coordinator, Ms Rengie, was very kind and helpful throughout the course duration, and she was always ready to help and answer any questions asked. Ms Nisha was a fantastic person who always made sure that I joined the training session on time and all the study materials were provided on time. Finally, I would like to thank my instructor Dr. Ashok who was very friendly during a training session. He always gives live examples for better understanding. Thank you all for this incredible support.
I am grateful for the success of my Certified Accounting Professional certification exam. My gratitude to AIBM and ATMS team for all you have done. Thank you very much for providing the CAP course. Indeed it was an incredible journey, and I am looking forward to my subsequent career growth with it.
Overall a very informative training session. Course content got well covered and also demonstrated the concepts very well. Special thanks to the Admissions Officer for cooperation and thanks to instructor Mr Amit for your excellent training.
It was a good decision I took to join here to do the CAP course-able to complete it in a short time. Thanks to Admission Officer to guide me in all the processes.
I have taken CAP certification and my experience with my admissions officer was wonderful. They help students out of the way and have very humble personalities. They have no time limit for students.
Great place, has good hospitality and offers courses in management and finance for career growth.
Very professional approach, training and administrative parts are very systematic and very informative. Suggest doing the professional training courses with this institution.
FREQUENTLY ASKED QUESTIONS (FAQS)